Welcome | Reservation | Location | Gallery | 日本語



Guesthouse Gangnam is located between Garosugil and Apgujeong Rodeo Street, 10 min walk away from each.
Address: 22-202, Shinsa-dong 607-9, Gangnam-gu, Seoul, Korea (33 Apgujeong-ro 34 gil)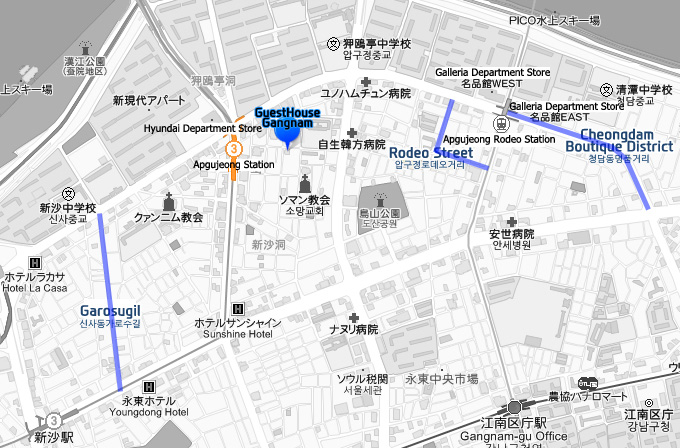 It's only 3min walk away from the Airport Limousine Bus Stop(#6006, from Incheon Int. Airport),
and also 3min walk away from Apgujeong subway station(Exit gate no. 3).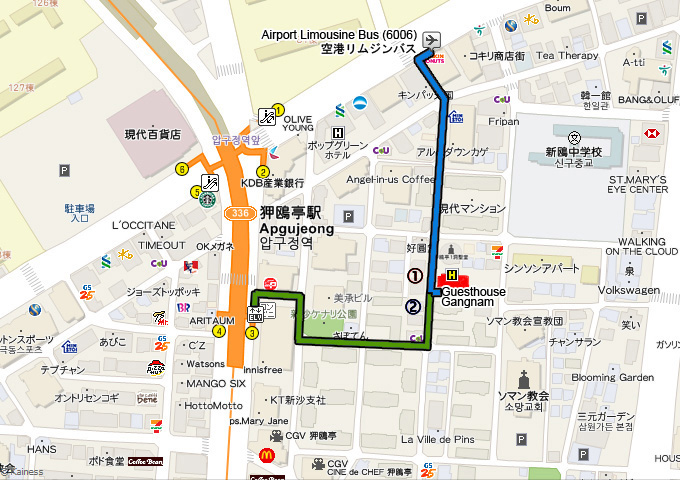 Please click on the icon next to find us on the Google Maps.